Crain Tree Farm and Nursery
We are plant people and take pleasure in sharing our knowledge with you to ensure
you will get the most enjoyment from your plants and landscapes.
Office hours: 8 am - 4 pm Mon - Fri.
Sat. 8-noon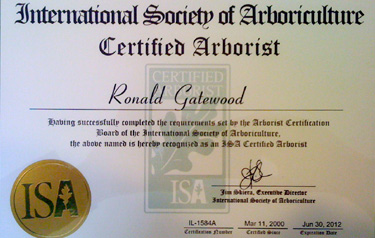 Ron Gatewood
is a Certified Arborist and an IGIA Certified Nursery Professional in Illinois in woody and perennial plant material
Ron can provide on-site consultation for specific problems or you can come in for an in-house walk through to see what plant materials you should consider for your own, personal landscape.
In addition, we provide the following services for you:
Landscape design
Landscape maintenance and pruning
Planting of trees and shrubs
Lawn grading and seeding
Tree diagnostics
Landscape insurance appraisals
Landscaping Basics
A good landscape can aesthetically compliment the architectural style of your home, and continue to add property value as it matures. With a good plan and lots of energy, landscaping is something everyone can do to some degree, and enjoy it.
Pruning Questions?
Pruning is necessary for controlling size and shape, crossing branches, flowering and fruit development. It also removes dead, diseased, weak, or broken limbs, and can be used to stimulate new growth.

© Crain Tree Farm and Nursery