Welcome
We are a family owned and operated establishment and take pride in growing quality nursery stock since 1980.
With multiple root pruning, minimal basket sizing and close attention to the root flare area, we feel you are obtaining the best tree stock in the area. All these steps lessen the shock of transplanting and help the tree to quickly establish in your yard.
We would like to invite you to come by and let us show you the difference in our trees and shrubs.
Where are we?
The bridge over the creek on South Clinton is being repaired. A Detour will take you around to Brookhaven where you can catch South Clinton, or you can come by way of Bethel Mine/Hollywood Heights.
Contact us
1406 S Clinton Road
Caseyville, IL 62232
Phone: 618 344.5963
Fax: 618 344.9871
Email: digtrees@craintreefarm.com
Japanese Stewartia Blooming Now!
Brackens Brown Beauty Magnolia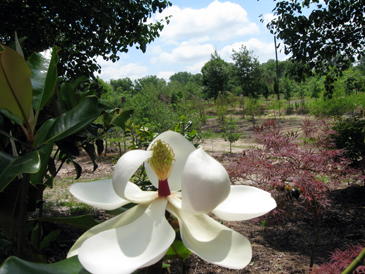 Sweet Bay Magnolia
Golden Raintree
© Crain Tree Farm and Nursery
Tree and Shrub Health
We carry:
Treegator 15 gallon slow release watering system, $30
Insecticide soil drench and other nutrient biologicals and sprays
Hardwood mulch
Whiff Deer Deterrent Soap
Tree wraps
Grass seed
Pruning tips: Avoid fertilizing trees, shrubs, and perennials after mid-summer. More tips.
Rich says...
Keep an eye on your trees and shrubs. Watering is very important. Trim dead limbs and suckers.

Thelma's Choice
Dura Heat® River Birch
This fast growing, multi-trunked native is more heat and drought tolerant and has better disease and insect resistance than the species. Dura-Heat® has a rounded form when mature with a dense canopy of glossy green foliage that turns a buttery yellow in the fall. Bark exfoliates early revealing creamy white inner bark, extending interest into the winter. Useful as a specimen, a shade tree or grouped together to provide a screen in the summer. We have them in stock starting at $125. Also, weeping form available.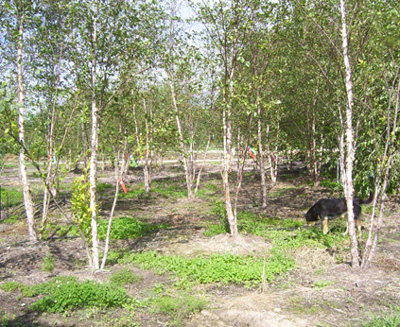 White Fringetree
Chionanthus virginicus
Missouri Botanical Garden Plant of Merit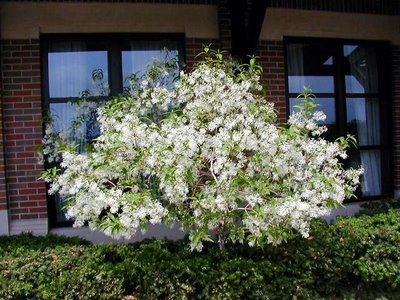 Bizon Blue Spruce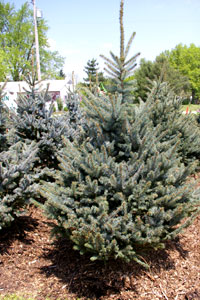 Our popular Bizon Blue Spruce.
These are the bluest Blue Spruces we've ever seen.
Pond Cypress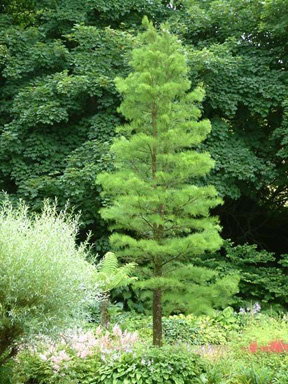 You'll need a nice moist home
for these beauties.
Dawn Redwood
A deciduous conifer, this ancient tree has outstanding Fall color.